02/28/14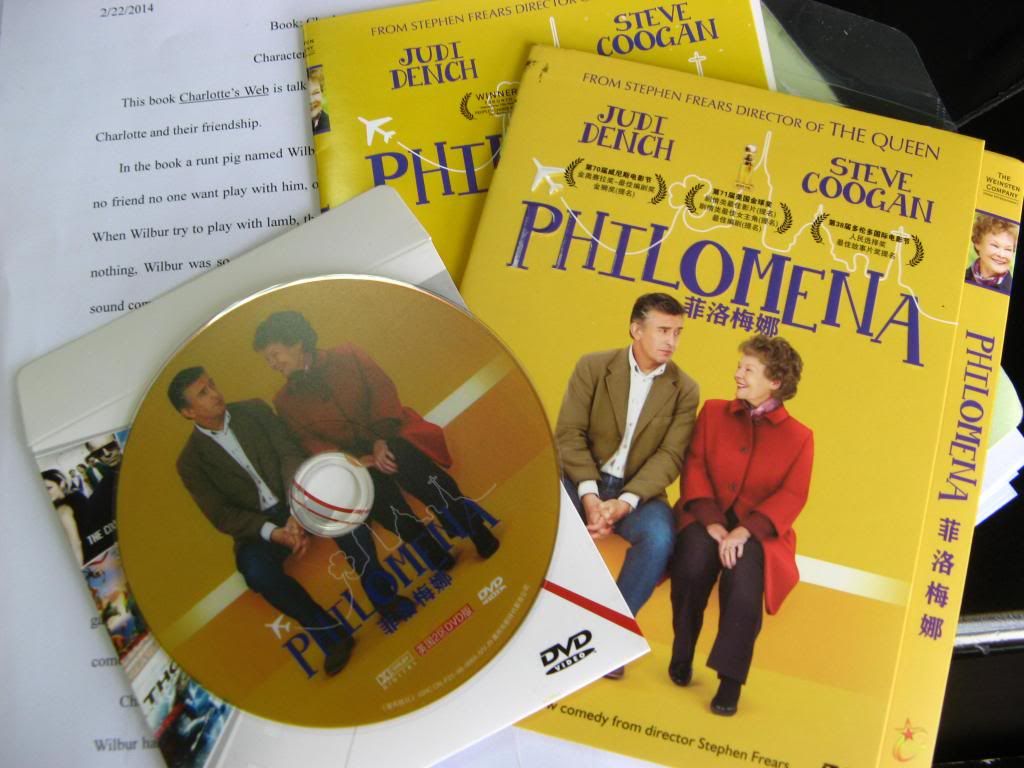 The academy awards are this weekend and thanks to the proliferation of bootleg movies, I have seen all of the films up for the big categories.
Sorry Captain Phillips, slaves, hustlers, stranded astronauts, walls street wolves, and rodeo loving HIV victims, I loved Philomena.
Of course, I have a few categories of my own:
Best Vendor of Bootleg Videos: goes to guy near Viagra Park (where you can purchase bootleg Cialis, questionable sex aids and false teeth). Just 7 RMB or a buck a piece.
Best Studio Piracy: happens to go to the weasel inside of Weinstein. Just like the Goodhousekeeping Seal, seeing "PROPERTY OF THE WEINSTEIN GROUP" scroll across the screen assures me that the film is a winner.
Worse Sound: Russian bootlegs. They are usually taped in a theatre by a chronic cougher.
New Category: Best Online Bootlegged Film Supplier:
Thanks to this little black box, something with a brand name of xiaomi, we are able to watch all kinds of hot releases without ever leaving our mud hut. It's a rip off of apple tv and only forty American bucks.
However, some of the movies won't download, like Nebraska or Saving Mr. Banks. You just get this error message that says the system is busy. (I can't read chinese: I took a picture and showed it to a friend who can).

So I guess the little black box is losing its magic.
It is also useful for watching "Netflix Only" releases, such as House of Cards.
You can also watch loads of Chinese opera, if you're into that sorta thing.
02/03/14
So, while walking thru a park yesterday, I came across a bootleg vender of Viagra. At first I imagined what kind of side effects could it have. If you experience an erection lasting more than four dynasties, please consult your physician.
But then I start thinking, in a country where the population is exploding, why aren't they bootlegging a pill to "Keeping it down"?
Maybe Chinese women need to be more picky about with whom they choose for their bootleg bootie call.
Take for instance, Mr. Somebody Stole My Six Pack.

Or, his cousin, Mr. Somebody Stole by Comb.
This guy needs a wake-up call, not a bootie call.
So does this guy.
Next, there's the extra from Macklemore's Thrift Shop video.
Sorry, but you're not Prince Charming.
And Mr. Pimp My Ride? Good luck getting a girl in your back seat.
You think in a country with over a billion people, finding a Chinese Fabio would be as easy as finding a Chinese prophylactic…
…flower flavored, yet.
The good news is, there's always American imports.